The first light system that merges
cognitive and reactivity training with colours
Watch Video
The first integrated concept designed to develop interactive training programmes.
Reax Lights are an intelligent and patented system, unique for versatility and user-friendly.
Combinations of tasks and improvement of reflexes.
The Reax Lights lighting system is the only in the world that includes mobile satellites, dedicated walls and floors, as well as a complete range of accessories for an innovative interactive training.
In Reax Lights you find the principles of Sudden Dynamic Impulse applied to training for cognitive purposes.
IMPROVEMENT OF REACTION RATE
IMPROVING THE DESIGN OF ENGINE TASKS
IMPROVEMENT OF COORDINATION
IMPROVED COUPLING CAPACITY STIMULUS/MOVEMENT
IMPROVING THE ACCURACY OF MOVEMENT
ENHANCING PROFESSIONAL PROFILE
BETTER CUSTOMER RETENTION
LARGER MARGINAL GAINS
BETTER RESULTS IN LESS TIME
ADDED VALUES IN THE TRAINING FOR KIDS AND ELDERLY
STRUCTURING COMPLEX HIGH-PERFORMANCE WORKOUTS
CREATING DEDICATED TESTS AND TRAINING
100% ITALIAN STYLE
Innovation, elegance, ergonomic design and advanced technology in stylish and unmistakable design.
PREDICTABLE
A new vision based on everyday needs and sport: the ability to react to changing and unexpected situations.
UNPREDICTABLE
REAX LIGHTS is the smart and patented system that allows to do cognitive and reaction training. Unique for versatility and usability.
WHY ARE THEY SO INNOVATIVE?
The construction of visual stimulation training and its translation into motor gestures has always been an elite field. But thanks to REAX LIGHTS this opportunity is now within reach of all professionals in the industry. A great step forward and a great opportunity.

---
Enlarge and amplify your
VISION FIELD
---
Increase and speed up your
BRAIN PROCESSING
---
Stimule and improve your
MOTOR GESTURE
---
An integrated concept involving the nervous system in processes of processing visual stimuli related to colors and sounds that turns every exercise into a challenge.
WHY ARE THEY SO EFFECTIVE?
Better results are reached thanks to a very strong stimulation of the visual apparatus (as it happens in the actual activation), and even more involving the nervous system in the elaboration of complex motor tasks related to the various colors,
SUDDEN AND DYNAMIC VISUAL STIMULATION, APPLIED FOR MOTOR PURPOSES
IMPROVING PERIPHERAL VISION

IMPROVING TASK PROCESSING SKILLS

IMPROVEMENT IN MOTOR-GESTURE MANAGEMENT

IMPROVING THE REACTIVITY

IMPROVING THE COORDINATION

IMPROVING POST-ACCIDENT FUNCTIONAL RECOVERY

SUPPORT IN NEURODEGENERATIVE DISEASES TREATMENT
COGNITIVE TRAINING
Reax Lights is an opportunity to improve all aspects related to thought processing, memory, decision-making mechanisms related to motor tasks.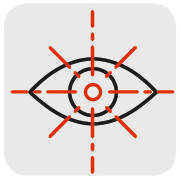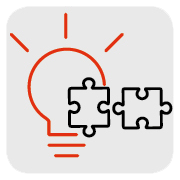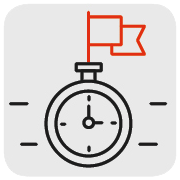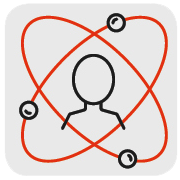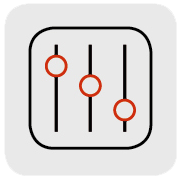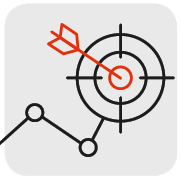 Reax Lights training is oriented towards goals of mental efficiency in order to raise the level of performance in sport and in everyday life.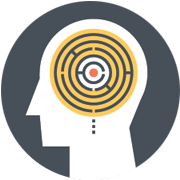 Reax Lights are an unparalled tool to train attention, a key element especially in today's world, an excessive use of electronic devices induces a huge deficit of attention: children and the elderly can benefit from it considerably.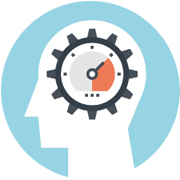 Reax Lights allow the increase of speed of reaction and of elaboration of stimuli, developing important automatisms, quality increasingly indispensable of the performance.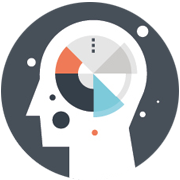 With Reax Lights, movement control and proprioception are highly engaged: any category of people can benefit greatly by developing a higher category of motor movement competence.
---
---
UNIQUE
The only 3X Lights System that allows to turn on the satellites in real time with the live program for a Neuroreactive Cognitive training.
ORIGINAL
Italian design, world patented, extremely accurate in every detail
UNPREDICTABLE
Based on innovative and patented Sudden Dynamic Impulses technology
RELIABLE
Entirely BUILT in EUROPE, a highly reliable product.
LONGLIFE
Strong and durable, it is constructed of the highest quality and stress-proof materials
USER FRIENDLY
The software is designed to be used with extreme simplicity and for this reason is particularly intuitive
12 SATELLITES
6 LIGHT COLORS
INDUCTION CHARGING
WIFI
Power Information

| Power Supply | Power Consumption |
| --- | --- |
| 110-240V / 50-60Hz | 60 W / 2A |
6 SATELLITES
6 LIGHT COLORS
INDUCTION CHARGING
WIFI
Power Information

| Power Supply | Power Consumption |
| --- | --- |
| 110-240V / 50-60Hz | 60 W / 2A |
4 SATELLITES
6 LIGHT COLORS
CLABLE CHARGING
BLUETOOTH
Power Information

| Power Supply | Power Consumption |
| --- | --- |
| 110-240V / 50-60Hz | 60 W / 2A |
CHOOSE YOUR
REAX LIGHTS SYSTEM
---
REAX LIGHTS PRO1 SOLUTIONS
---
---
REAX LIGHTS PRO2 SOLUTIONS
---
RE5021
REAX LIGHTS PRO2
WALLBAR
---
1 RE1031 REAX LIGHTS – PRO2 – 6 SATELLITES
1 RE1029 WIRELESS WIFI ROUTER (TRAVEL BAG INCLUDED)
1 RE1000 TABLET
1 RE1030 INDUCTION CHARGER WITH TABLET HOLDER FOR REAX LIGHTS – PRO2
1 RE1032 WALLBAR
1 RE1005 MOBILE PARALLELS
1 RE1006 MULTIFUNCTIONAL PULL UP
2 RE1013 WALLBAR HOUSING – 3 PACK
1 RE1024 POLE KIT 200 – 3 PACK
1 RE1025 POLE KIT 100 – 2 PACK
RE1034 SATELLITE HOUSING SUCTION CUP – 3 PACK
RE1035 SATELLITE HOUSING STRAP – 3 PACK
RE1036 SATELLITE HOUSING COLLAR – 3 PACK
RE1037 JUNCTION POLE
RE1039 FLOOR FOR PANEL
---
REAX LIGHTS PRO3 SOLUTIONS
---
The Reax Lights control app is able to satisfy any need: it has been designed to offer a unique training and management experience for the customer/athlete.
A special live program allows the trainer to take control, modifying in real time lights sequence and speed.
DEDICATED AND UPDATABLE APP
INTUITIVE AND USER-FRIENDLY INTERFACE
PROGRAMMES READY FOR USE
TEST AREA AND CUSTOMIZABLE PROGRAMS
REACT 1/2/3/4/5: programs dedicated to improving reflexes

FIX 1/2: programs to add cardio elements to cognitive purposes

CIRCUIT: to manage small groups or involve users in time circuits

MOBILE: the most versatile of our programs, great for dozens of uses

COMBAT: for exciting challenges between two contenders

LIVE: totally open program to give space to the imagination of the trainer

GROUPS: 4 different options to involve groups of people in the same exercise simultaneously
16 OPEN PROGRAMS: 16 slots to create totally customized programs

16 OPEN TESTS: 16 slots to create totally customized tests and ratings

DATABASE: storage of each individual training, with visualization of the aggregate and punctual data

EXPORT DATA: the data can be transferred in excell format externally like any other file contained in the device
PROFESSIONAL USES
REAX LIGHTS PRO are the ideal training partners to reach better results in less time with a superior sensory and motor experience.
They are ideal to train effectively multiple users in many sector uf use, encreasing professionals acvities.
SPORT TEAM & TRAINING CENTER

HIGH PERFORMANCE STUDIO

SPORT REHAB STUDIO

MEDICAL FITNESS CENTER

GYM & WELLNESS CENTER

HOTEL & RESORT GYM

HOME & RESIDENCE GYM

PT STUDIO & FITNESS BOUTIQUE

HEALTH & MEDICAL CENTER

MUNICIPAL / MILITARY GYM
COACHING ADVANTAGES
Several world class coaches and league champions use Reaxing, because they have had clear improvement in performance from their clients.
PHYSIOTHERAPIST ADVANTAGES
In the medical field Reaxing is a new frontier of functional recovery: it opens up various possibilities that can lead to higher-level of results.
TRAINER ADVANTAGES
Trainers can develop their professional skills to a higher level using Reaxing.
---
THE WORLD'S LEADING PROFESSIONALS CHOSE REAXING
---